Investing Made Simple

Switch between one fund and a cash equivalent as the market dictates

Invest in only one fund – ETF ProShares Ultra S&P 500 (SSO)

Benefits To You:
100% technical strategy – eliminates the emotional and subjective element in the investment decision
Fund replicates the S & P 500 providing maximum diversity
Eliminates company risk and sector risk
Only trade when there is a major change in market direction
Greater liquidity than a buy & hold strategy
Simplicity of only investing in one fund
Manageable risk
Each weekly report has a "degree of risk" indicator that gives your approximate risk exposure before you invest
Potential of two or more times the market return due to leveraging and timing
Only need to check for a trade recommendation once a week

Actual trading produced the following results for Fidelity Timer vs. the S&P 500.
Cumulative Performance from 12/31/06 - 12/31/22 S&P 500 172.49% Fidelity Timer 495.50%

​Fidelity Timer is a conservative approach to investing. This system switches between ETF ProShares Ultra S&P 500 (SSO) and a cash equivalent when there is a major change in the markets direction.
_Sign Up Now It's FREE for the first two months.
_Subscribers receive an email every Friday advising whether to hold ETF ProShares Ultra S&P 500 (SSO) or switch to a cash equivalent.

Free 60 day trial to Fidelity Timer - If you choose to continue to receive this service, you will only be charged $10 a month (much less than a daily cup of coffee). Cancel at any time if not completely satisfied and receive a full refund for the unused portion. You risk nothing.
Fidelity Timer is independently tracked by Timertrac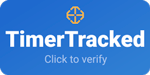 ​All profits from subscriptions go to support Pro-Life Organizations. No salaries taken.
Save the lives of children while significantly increasing your nest egg. A true win-win.

​